A FULL HOUSE of loveable dogs and pups are waiting for forever homes at IMHS! Meet the new group:
Oscar the mini schnauzer...the schnauzers are both SUCH sweet dogs. Oscar is 2 yrs old: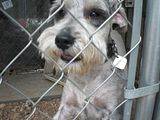 Dobie Gillis the wonder pup who sleeps through the night...
Evie and Sugar, both 16-wk old German shepherd mix girls: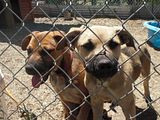 Juliet! Lively and smart Boxer mix female, 5 1/2 months old: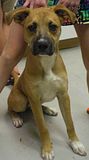 Fritz, 3 yr old mini schnauzer, loves people & other dogs: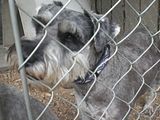 Who's more endearing than a happy, floppy basset hound mix? Meet Chloe, 11 months old:
Gretchen, our golden girl...she so desperately wants to be in a home! Gretchen is good with EVERYONE, and would love a comfy spot next to you:
Charlie the black Labrador Retriever x, 2 yrs old, loves people and other dogs...
Sugar, sweetie sheppie mix pup, 16 weeks: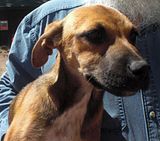 Joe, black Lab mix pup with the cutest tail ever!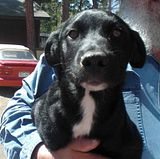 Evie, again, so perfect we're showing you twice: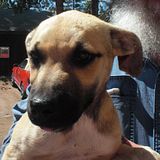 Coach! Wonderfully sweet and compact 1 yr old terrier, male: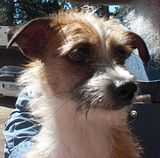 Annie- hands down the best ears ever, 1 yr old terrier, female, docked tail and kissable face:
IMHS is open EVERY DAY for adoptions!
Adoptable animals are all spayed/neutered, vaccinated, de-wormed, and microchipped prior to adoption. Most animals are available to go home the same day. Ready to adopt?
Come see us soon
! We're open every day til 4pm, open late Wednesdays til 7pm.
Marta Anderson
Shelter Director
_________________
Adoption Center Location: 67318 Hwy 285, Pine, CO 80470
(not for postal use)
Map
Mailing Address: P.O. Box 1250, Conifer, CO 80433
Open to the Public *NEW HOURS effective Tues 11/22*
Open 7 days/week 11am to 4pm | Open til 7pm Weds
(Closed on major holidays)
Phone (303) 838-2668
Fax (303) 838-4419
IMHS Website
Find Us On Facebook
Our Blog
IMHS Second Chance Thrift Shop
Visit our 285Bound.com Forum
Here
!
See the view from our Second Chance Thrift Shop on our 285Bound Webcam!