We are proud to report 8 adoptions so far to kick off the month of JUNE! We look forward to helping more deserving cats and dogs find their new forever homes soon.
Our wish list this week....
KMR or any other kitten milk replacers- powdered preferred. The kittens just keep on coming!
Canned dog food- any type
Heavy duty leashes for the big and strong dogs
Postage stamps- these help us to continue to send out membership renewal letters and to send thank you letters to all our wonderful donors!
New tabletop locking cash donation boxes
Our sincere thanks to the kind people who step up every week and drop off our wish list supplies. Your help lets us care for the animals week after week. We COULD NOT do it without you!
A HUGE thank you to everyone who volunteered at the shelter for the Molly-Dharma Motorcycle Run that benefitted IMHS. An enthusiastic crowd cheered on hundreds of motorcycles that roared into the IMHS parking lot. We are truly touched by the riders, volunteers, and especially Kirk and Ken for being so generous of their time. Vroom! Woof! Meow!
This weeks picture is a plug for both ends of the age spectrum-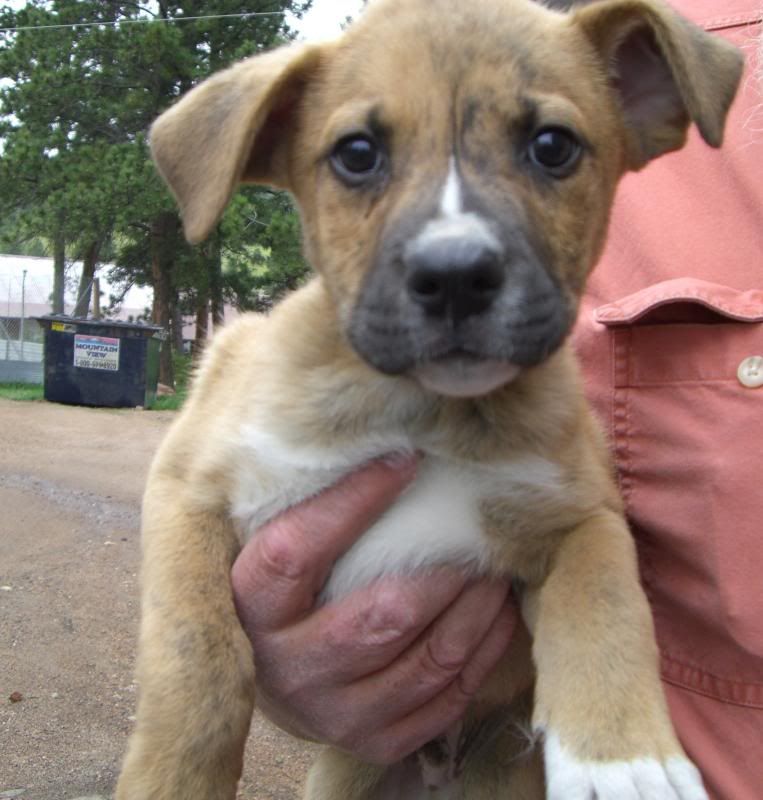 This is Emmitt who is 9 week old Shepherd puppy currently available at the shelter. Come visit and get slobbered with puppy kisses!
This is Chapper, an older kid who still has the energy of a puppy. Chapper is a perfect example of age and wisdom...and being potty trained.
Both of these great dogs can been seen every day of the week. Stop by and spend some time playing with them!
Sincere thanks to everyone who supports IMHS,
Susan Morrison
Shelter Supervisor
_________________
Adoption Center Location: 67318 Hwy 285, Pine, CO 80470
(not for postal use)
Map
Mailing Address: P.O. Box 1250, Conifer, CO 80433
Open to the Public *NEW HOURS effective Tues 11/22*
Open 7 days/week 11am to 4pm | Open til 7pm Weds
(Closed on major holidays)
Phone (303) 838-2668
Fax (303) 838-4419
IMHS Website
Find Us On Facebook
Our Blog
IMHS Second Chance Thrift Shop
Visit our 285Bound.com Forum
Here
!
See the view from our Second Chance Thrift Shop on our 285Bound Webcam!