*************MOTIVATIONAL MONDAY: from the desk of Mike Ferry: "It's the end of the first week of October and we're working real hard to assist all of our clients to make October through December "The best months of their entire career." You can make this happen through good skills … a productive schedule … a lot of discipline. Hopefully, these thoughts will help you in making this the best 4th quarter of your career.
1. "The capacity to learn is a gift, the ability to learn is a skill, the willingness to learn is a choice." - Brian Herbert
2. "Sometimes the bravest and most important thing you can do is simply show up."
3. "There is no glory in practice, but without practice there is no glory."
4. "The harder you work for something, the greater you'll feel when you achieve it."
5. "If you set your goal ridiculously high and you fail, you will fail above everybody else's success."
6. "There are people less qualified than you, doing the things you want to do. Simply because they believed in them#selves."
Go have a great week … make it productive.
Mike"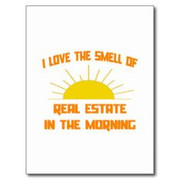 _________________
Kathryn L. Carlson, CRS -Broker/Owner
Homes & Lifestyles of Colorado
Real Estate Brokerage Company
____________________________
YOUR HOME TEAM
O: (303) 816-9199 C: (720) 226-8199
Your Home Info:
http://www.KathrynCarlsonHomes.com
-SELLING – BUYING – STAGING – SHOWING – NEGOTIATING- CLOSING!
~ Awarded Multiple (6) Years by 5280 Denver Magazine
~ 20+Years' Experience in Real Estate
285 CORRIDOR SELLING DISCOUNT: 3.9% Total, Not 7%.