Hi I am a Bailey area artist and I dabble in pet art from time to time...
I try to not only capture your pets character but make a compelling and fun piece of wall art.
I work from your photos and I can mail you the finished piece or meet with you somewhere and deliver it personally.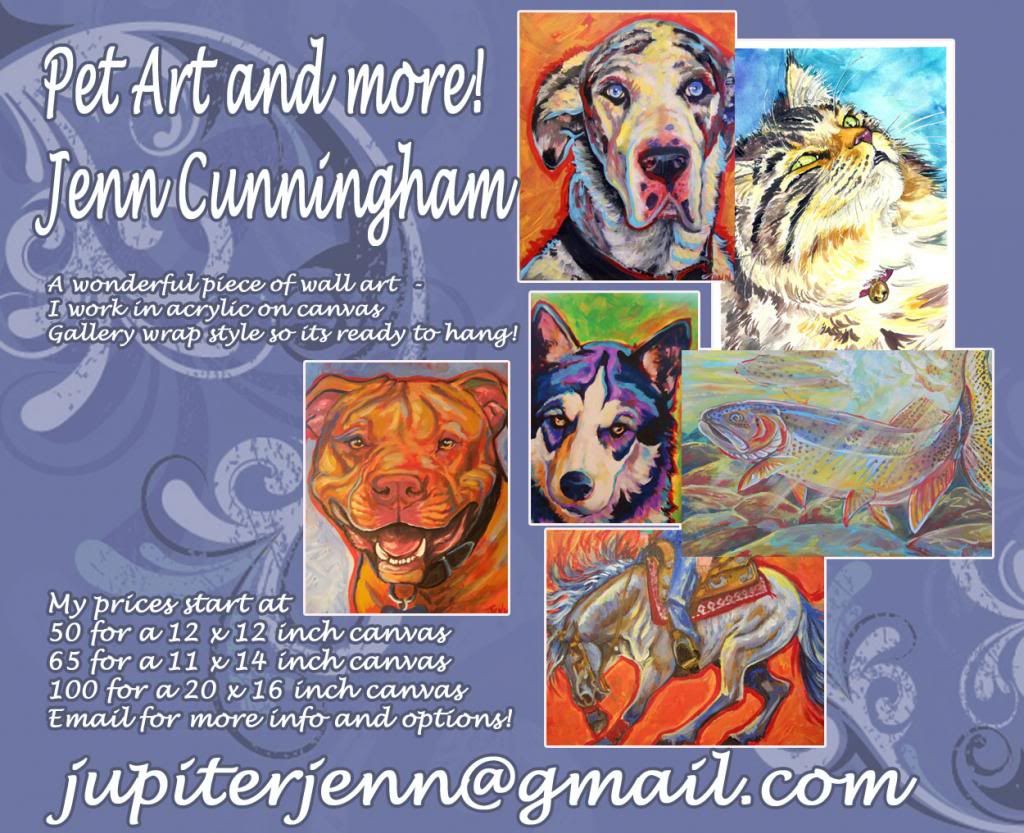 Art currently for sale can be seen here
http://www.etsy.com/shop/JupiterJennyArts
_________________
See my original artworks currently available at
www.etsy.com/shop/JupiterJennyArts