We are happy to report that June will be a stellar month for adoptions! We have helped 56 pets find their new forever homes...and we still have one more day. Why not come to the shelter and see if YOU can find a new friend!
Our wish list for this week-
Baby Food in Turkey or Chicken.
Plain CLAY cat litter-preferably without any added scent.
High quality dry cat food.
Bleach.
Homes for all the animals in our care.
I know the last item on the list is a HUGE wish.....but we can dream!
Picture of the week is of one very sweet a cuddly dog-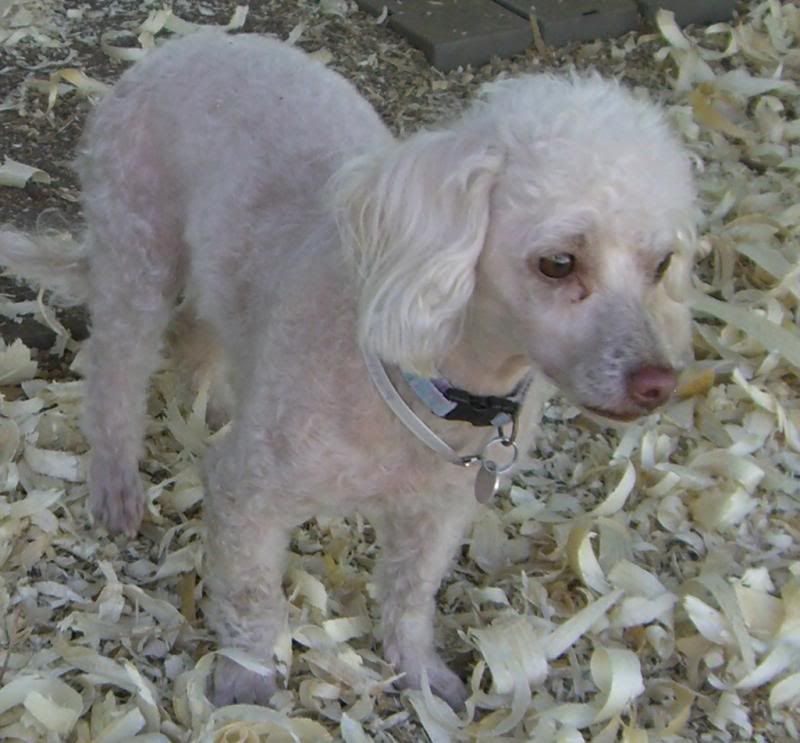 This is Coco...as in Coco Chanel. She is a very shy but incredibly sweet little poodle who needs a home that has a slower pace. Coco loves to sit in your lap and get hugs...to which she will reward you with gentle kisses. Coco has a new shorter summer "hairstyle" that helped to free her from the matted fur she had when she was found. If you can find a place in your heart for this timid and loving gal, please come visit her at the shelter. We are open seven days a week.
Here's to a wonderful 4th of July Holiday week! Get outside and enjoy the wonderful scenery. Be Fire Safe too!
Susan Morrison
Shelter Supervisor
_________________
Adoption Center Location: 67318 Hwy 285, Pine, CO 80470
(not for postal use)
Map
Mailing Address: P.O. Box 1250, Conifer, CO 80433
Open to the Public *NEW HOURS effective Tues 11/22*
Open 7 days/week 11am to 4pm | Open til 7pm Weds
(Closed on major holidays)
Phone (303) 838-2668
Fax (303) 838-4419
IMHS Website
Find Us On Facebook
Our Blog
IMHS Second Chance Thrift Shop
Visit our 285Bound.com Forum
Here
!
See the view from our Second Chance Thrift Shop on our 285Bound Webcam!