MOTIVATIONAL MONDAY: From the desk of Mike Ferry:
1. "In a world of algorithms, hashtags and followers, we need to know and understand ********the importance of human communication and human connection."
2. "The day you plant the seed is not the day you eat the fruit."
3. "One day the people who never believed in you will talk about how they met you."
4. "Strength doesn't come from what you can do. Strength comes from overcoming the things you thought you couldn't do."
5. "The secret to living well and living longer is eat half … walk double … laugh triple … and love without measure."
6. "It only takes one person to change your life … and that person is you." #motivationalmonday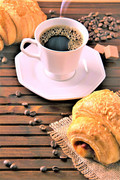 _________________
Kathryn L. Carlson, CRS
Broker/Owner, Realtor
Homes & Lifestyles
Real Estate Brokerage Company
____________________________
YOUR HOME TEAM
O: (303) 816-9199 C: (720) 226-8199
Your Home Info:
http://www.KathrynCarlsonHomes.com
-SELLING – BUYING – STAGING – SHOWING – NEGOTIATING- CLOSING!
~ Awarded Multiple (6) Years by 5280 Denver Magazine
~ 20+Years' Experience in Real Estate
285 CORRIDOR SELLING DISCOUNT: 3.9% Total, Not 7%.